The Bulldog is a medium-sized breed of dog, known as the English bulldog or British bulldog, which originated in the 1500s. An excellent and wrinkled bulldog is a great companion for children. The Bulldog is one of those dog breeds where almost everyone loves them.
These faithful dogs can adapt to most atmospheres — cities or countries — and enjoy spending time with their families. The Kennel Club (KC), the United Kennel Club (UKC), and the American Kennel Club (AKC) oversee the breeding records. This breed has become today's docile and loving pet.
The Common External Features of a Bulldog's Body.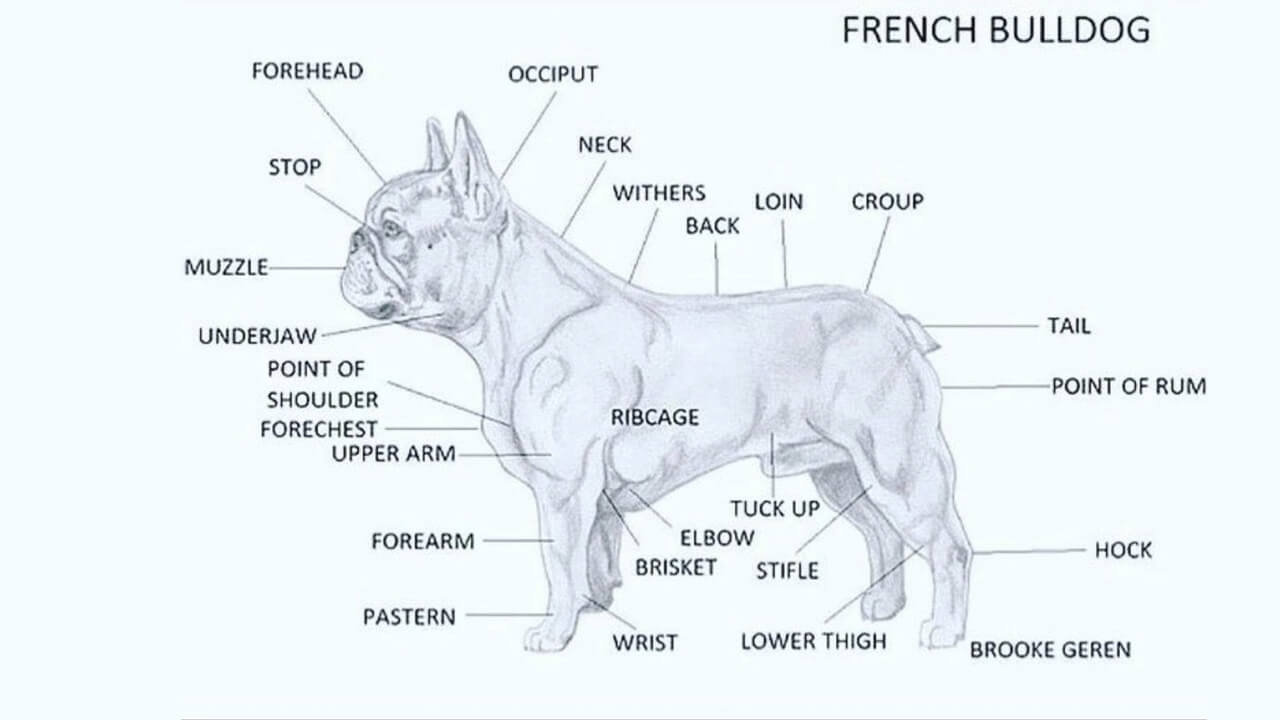 The Anatomy of a Bulldog.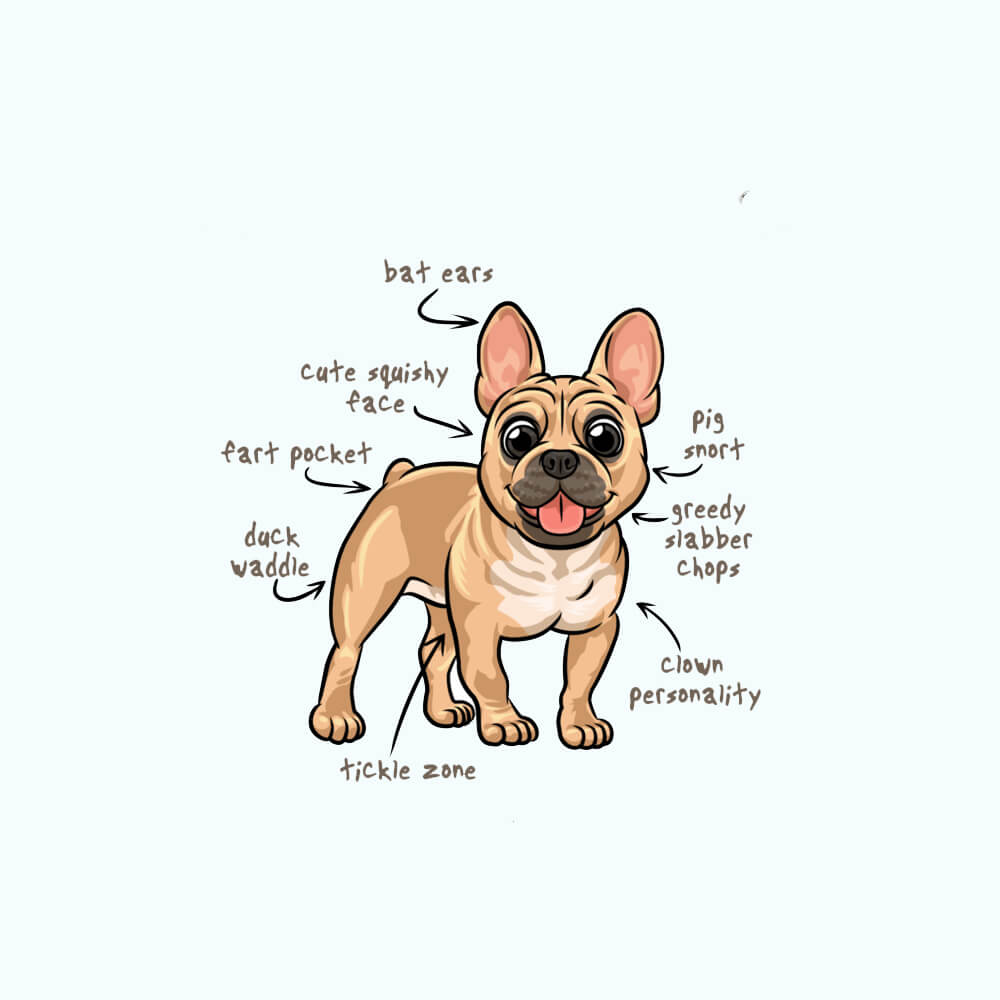 The Labrador Retriever Stats Owners Should Know?
Bulldog is also known as the English bulldog or British bulldog.
There are various bulldog breeds including Alapaha Blue-Blood Bulldog, Australian Bulldog, American Bulldog, Catahoula Bulldog, English Bulldog, French Bulldog, Olde English Bulldogge, and Victorian Bulldog.
Bulldogs tend to spend their time eating and sleeping.
In 1878, the Bulldog Club (England) was formed, and in 1890, the Bulldog Club of America was formed.
According to the (AKC), the bulldog was the fifth most popular purebred in the United States of America in 2017.
The breed of Bulldog has a short, sturdy body and fairly loose skin, especially on the head, neck, and shoulders.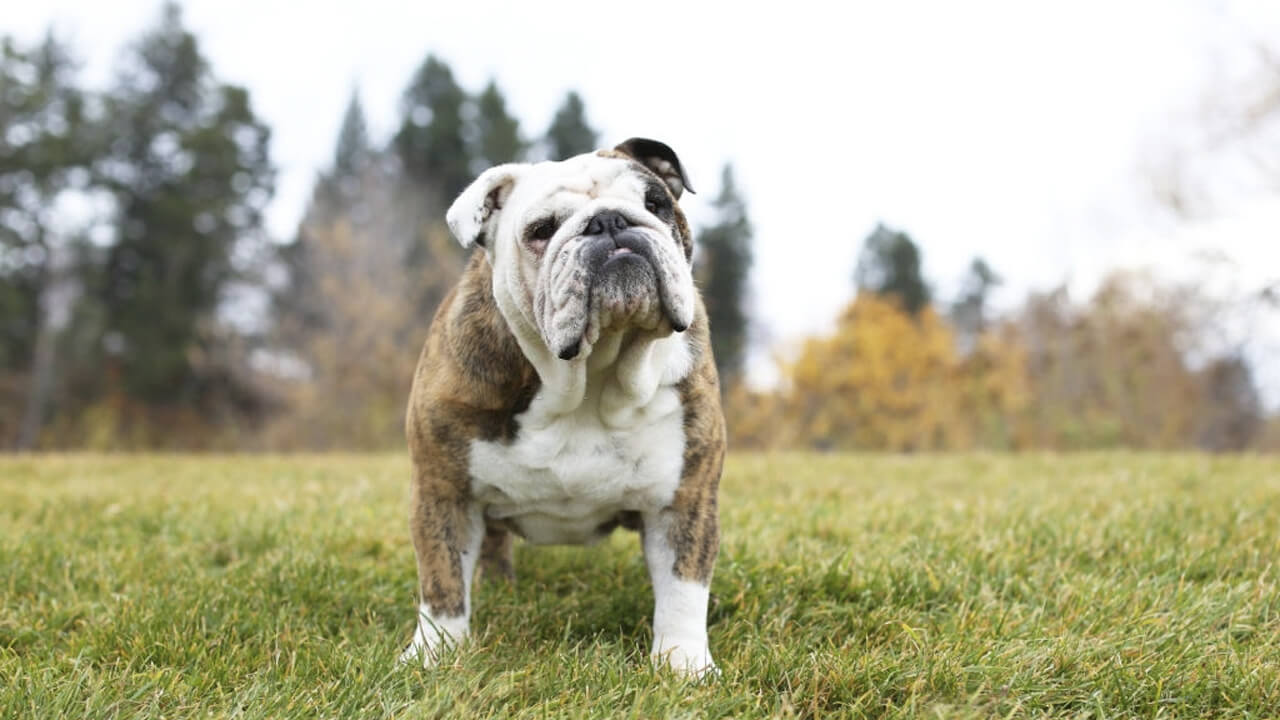 The coat of the bulldog is flat, glossy, thick, smooth, and fine-textured with standard colors including red, white, fawn, piebald, and brindle.
The bulldog is a global symbol of tenacity found in schools and businesses all across the country.
Bulldogs are one of the few breeds of dog that has a naturally short tail and is either screwed or straight. This isn't cut or docked as with some other breeds.
These friendly dogs have a "sour-mug" face – a universal symbol of courage and tenacity.
The Bulldog was trained and bred to fight bulls for sport, starting in England in the 13th century and throughout Europe until the mid-19th century.
In the United States, Yale became the first university to adopt a mascot — a bulldog named Handsome Dan. Today, dozens of universities use a bulldog as their mascot.
A bulldog from Lima, the capital of Peru, the longest human tunnel traveled through by a dog skateboarder set a world record in 2015.
In 1942, Bulldog first appeared in the animated film series "Tom and Jerry" and its name is "Spike".
They're friendly, loyal, and equally at home in small apartments and sprawling suburban homes.
Bulldogs require daily exercise like all dogs. If they can't exercise properly, a Bulldog can become overweight, which can lead to heart and lung problems.
During World War II, the bulldogs were often likened to Winston Churchill (Former Prime Minister of the United Kingdom) and his defiance of Nazi Germany.
Calvin Coolidge (former U.S. President) owned a bulldog named "Boston Beans," who lived with the family and their other pets in the White House.
At that time, they were known as ferocious and aggressive bullfers, but now, they're becoming the most popular friendly companions for people and dogs alike.
During his time Warren G. Harding (former U.S. President) also had a bulldog in the White House, a lesser-known bulldog named "Old Boy".
Bulldog has become today's docile and loving pet and they have a special fondness for children.
Generally, Bulldogs are known to get along well with kids, and other dogs or pets.
Although it is clear that the Bulldog was originally developed in Britain more than 500 years ago, over the centuries, this breed of dog has undergone several changes.